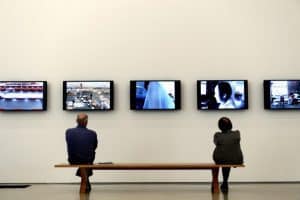 Visiting museums can get expensive, particularly if you take the whole family, but many South Florida museums have free admission at least once a month, and some schedule special activities on those days. With these, you can actually afford to buy snacks or buy your kids a souvenir.
Here are the free museum days in Miami-Dade:
Library Museum Pass Program. The Miami-Dade Public Library System offers a chance to visit some of our best local museums and attractions for free. Visit your nearest branch library and get a museum pass with your library card. The Museum Pass offers visitors free admission for a family of four to the Deering Estate at Cutler, Fruit & Spice Park, HistoryMiami, Miami Children's Museum, Patricia and Phillip Frost Museum of Science, Pérez Art Museum Miami, Vizcaya Museum and Gardens and Zoo Miami.
Here are the free museum days in Broward:
Bank of America Museum on Us. On the first weekend of every month, anyone with a Bank of America credit or debit card can get free admission to museums nationwide through the Museums on Us program.
In Miami-Dade, you can use your card for free admission to:
In Broward, you can get one free admission to:
Tell Your Friends