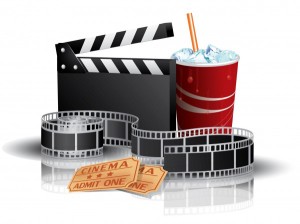 Every time I go to the movies, it seems as if the price has gone up again. These days, I can get an entire month of Netflix for less than the price of a movie.
But real movie lovers know that there is nothing like seeing a film on the big screen and sharing the experience with other movie lovers.
Matinees are still cheaper than evening shows, but most matinees in South Florida run $7.50 to $9, a discount of a few dollars. Seniors (usually 62-plus) and students pay less. The major chains have loyalty cards, which offer discounts. Discounts are sometimes available from companies that buy tickets in bulk. Regal Cinemas has a weekly concession coupon on its Facebook page.
We did a little research and found a few places to  see movies on the cheap. At some theaters, IMAX and 3-D shows incur an additional charge over the discount price:
Here are the best movie deals in Miami-Dade:
Find more free and cheap movies in Miami.
Looking for more entertainment, sports and festival deals?
Tell Your Friends